Three and a Half Hour Desert Ride.
To reach the Kakuma Refugee Camp that holds 180,000 refugees, visitors make the 74 mile trip in three and a half hours.
Marginal Roads
Visitors cross a washed out road over a river bed.
JWL Graduate Prepares for the Ceremony.
Thirty nine Graduates Proceed to the Ceremony.
The JWL Graduats Shaded From the Desert Heat.
Celebratory Dance Before the Graduation Ceremony.
Traditional Turkana Dancers Perform.
Grace Muvunyi Gives Valedictorian Speech.
Grace Muvunyi, valedictorian.
Armando Borja, director of JWL in Washington DC, presents an award to valedictorian, Grace Muvunyi.
Malawi JWL Graduates Process Through the Dzaleka Refugee Camp.
Dignitaries Gather for the Graduation Ceremony.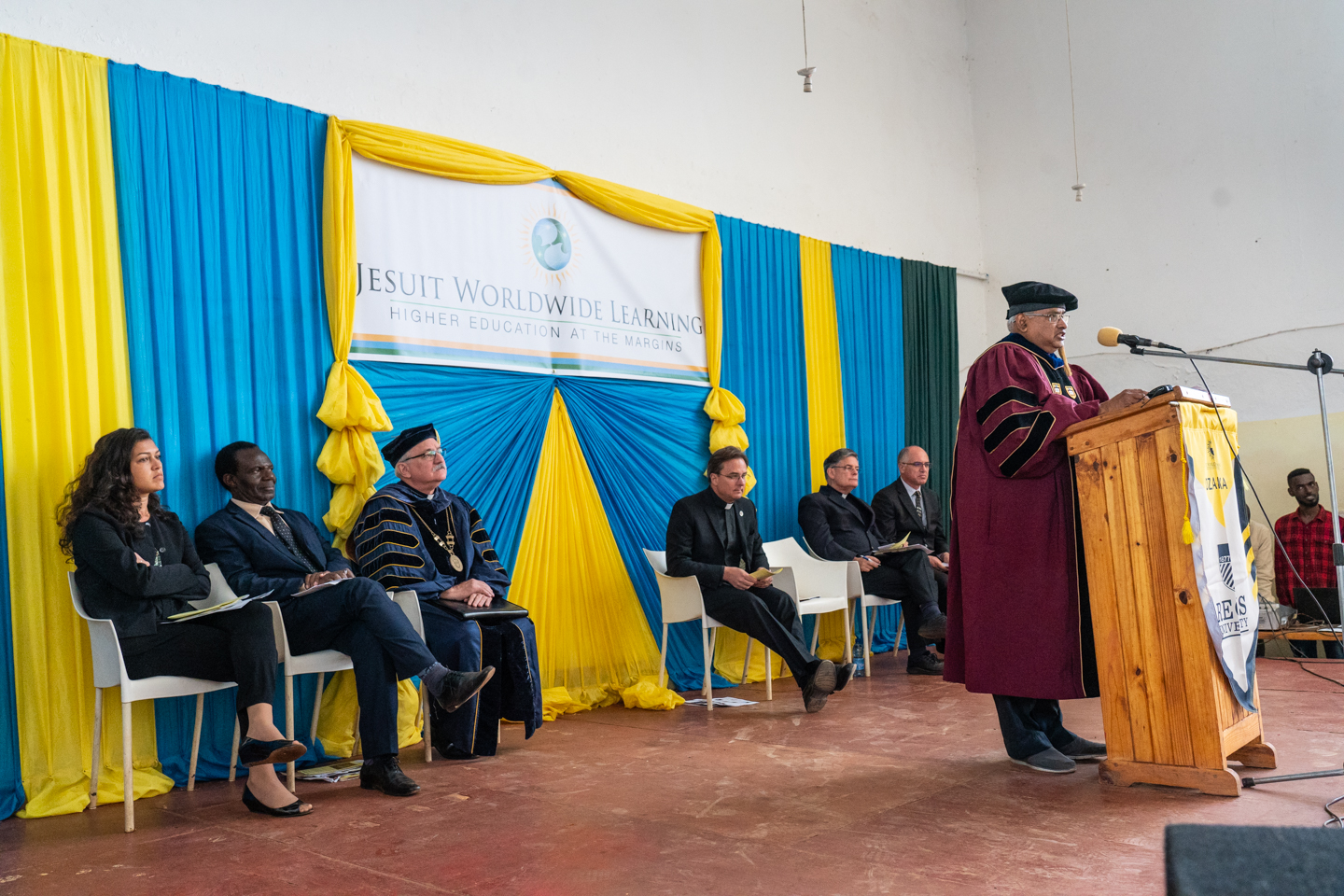 Fr. Francis Xavier, SJ, JWL Program Director Addresses the Graduates
Joyce Kagai, Valedictorian Express Her Gratitude for Her Education.
Fr. Daniel Hendrickson, SJ, Creighton University President, Addresses the Graduates.
Dzaleka JWL Graduates Celebrate.
JWL Kakuma and Malawi